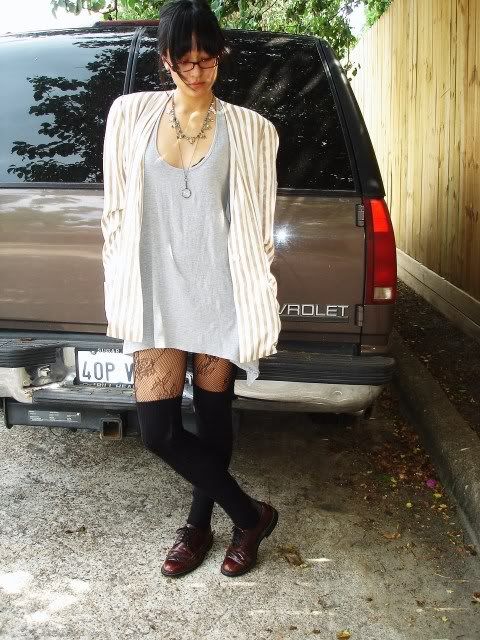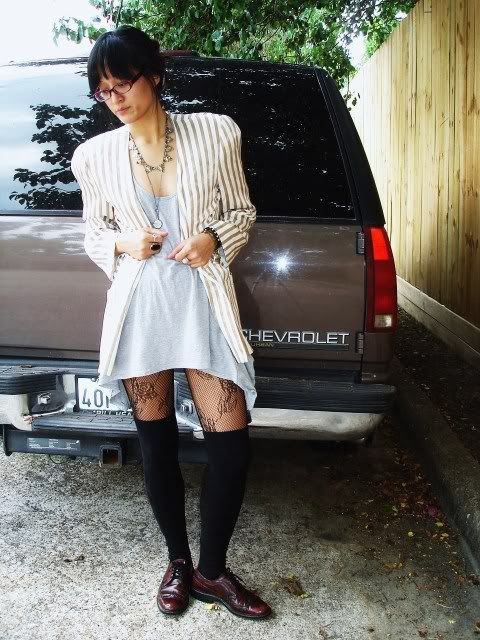 (Goodwill striped blazer, UO pocket tank and lace stockings, Target thigh highs,
Salvation Army oxfords,
Can we say redundant? Yes, I bought this tank in 3 different colors (black, white, grey). I love it THAT much.

I've been wanting to try this knee-high over tights look for a while now but in 70% humidity, layering is the last thing on my mind.

Spent a non-refundable $80 on a Louis Vuitton that I found at Value Village only to realize after doing some research that its most likely a fake. That's what I get for trying to be clever. I might still end up putting it in some outfit posts once I get over the loss of my pride.
Hope you like my semi-obscene striped blazer.
To transform this into night, I'd slap on some red lipstick and some heels and really cross the line between fashionable and high class hooker.