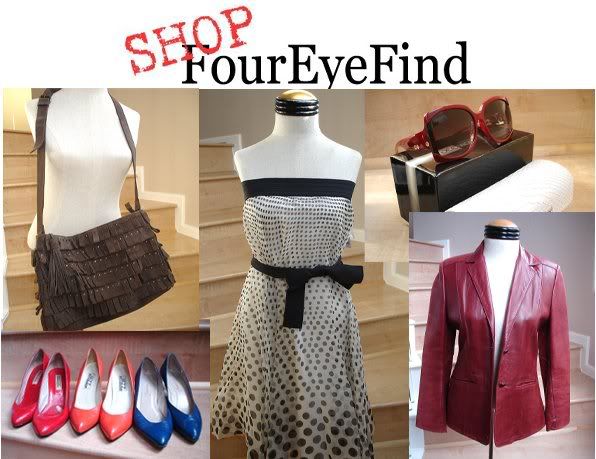 "Fashion is a form of ugliness so intolerable that we have to alter it every six months ~Oscar Wilde
well take that 6 months and divide it into the 20+ years that i've been alive and i've got way too many clothes. or as I like to say...
"When you can no longer see the floor of BOTH your closets, it's time to get rid of some shit."
FourEyeFind is kind of a trial experiment for me. I've got so much more stuff that I'm excited to add but first I want to see how well the store does.
In retrospect, this 'cleansing' of the closet made me realize that my love for fashion began almost more than 10 years ago.
I've realized I've got more than a few gems, including vintage and even some delicious runway pieces. Please take a gander and let me know what you think.
Click the pic or click
here
~FourEyedFun