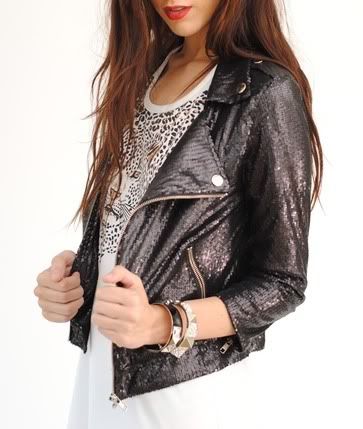 Went to Austin City Limits a couple of weeks ago and had one of the best times of my life.
Saw my first live Muse performance. Matt Bellamy was decked out in a SILVER SEQUIN SUIT and played a neon lighted keytar. If that doesn't scream rockstar, I don't know what else will.
When I saw this sequin motorcycle jacket, it only brought back great memories of that night.
here