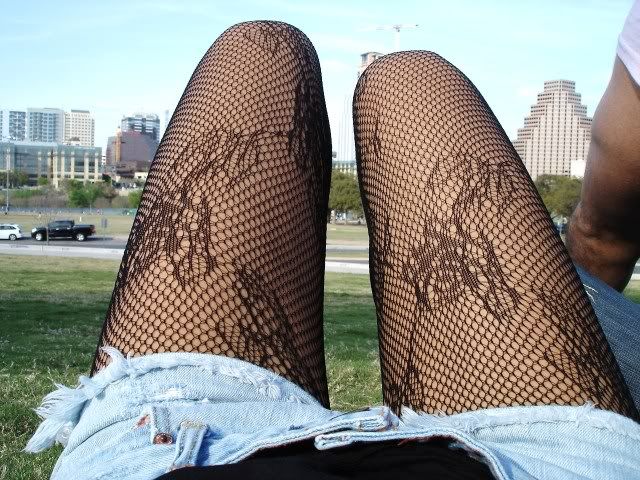 (Me/UO tights, AE frayed shorts, The Boy/Heritage 1981 vest with FourEyedFun personalized patch)
Spent my first weekend in Austin after a year since I left it. It is, and will always continue to be...Best City That Ever Lived. I got back from almost a week of not checking email and had 200 emails from Bloglovin. Good god. I love the fashion blogging world but not THAT much so I decided to downgrade my blogging list. Pretty much I got rid of any blog that did nothing for me. I'm not here to peep into people's pretty lives. I'm here to learn, possibly inspire, and definitely BE inspired. Probably consider my top 2 to be:
Karla's Closet
: her outfits are the only inspiration I need
BleachBlack
: an all around blog with fashion and music, and great DIY ideas.