I made a new friend.
I like to call him W.ill.
Because his photography skillz are sick.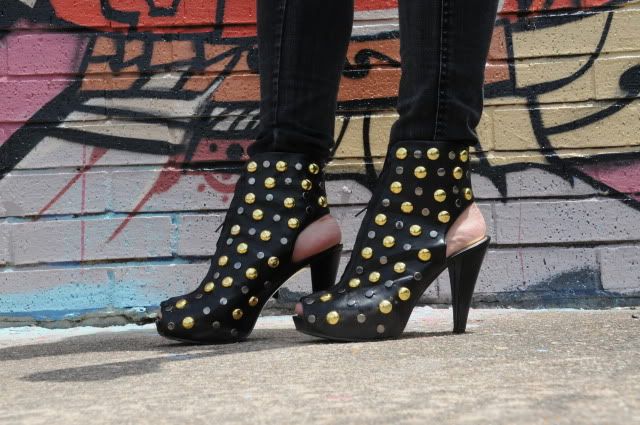 (American eagle tee, Tripp zipper jeans, Steve Madden studded booties, Jee Vice sunglasses)
Thanks to the people over at Red Light PR for these awesome Jee Vice shades. These Red Hots have been worn by the likes of Kim Kardashian, LiLo, and Anne Hathaway and it's easy to see why. It's seriously like a potent shot of ultimate glamour bad ass to any outfit.
American Eagle used to be my go-to place for casual basics and yes, those cute grandma underwear. I had an old gift card that needed using so I picked up this perfect tissue tee. Otherwise, I really can't stand that store anymore.
These Steve Maddens are like an overtly tacky version of the infamous Guccis. But I seem to be fashionably attracted to anything overtly tacky these days.
photos x Scurlock photography
to be continued...