We took a trip to the 23rd floor of the Hilton downtown. A-mazing.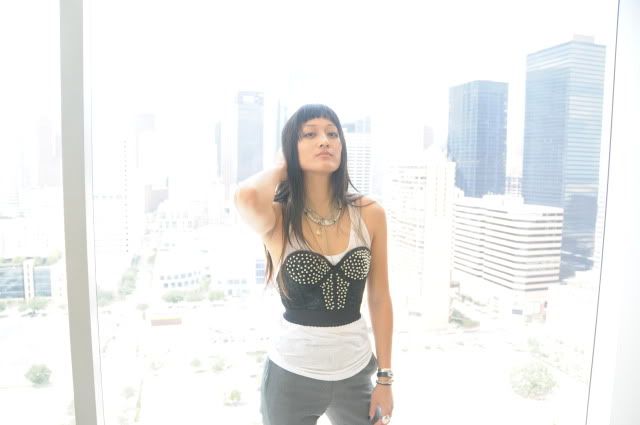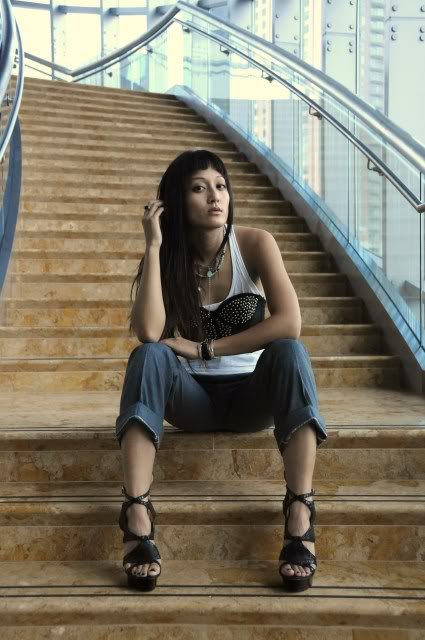 (DIY studded Value Village bustier, BCBG tank, dad's vintage pants, Zigi Soho platforms)
I initially zoned in on these platforms because they were too cool for school, pushing the heights (literally) into stripper-dom. It was only after the fact that I realized they're total knockoffs from the Balenciaga '09 resort collection. I'm sure W.ill got more than a couple of chuckles watching me stumble around on probably my highest pair of heels yet.

p.s. (to my anonymous reader), try hottopic.com