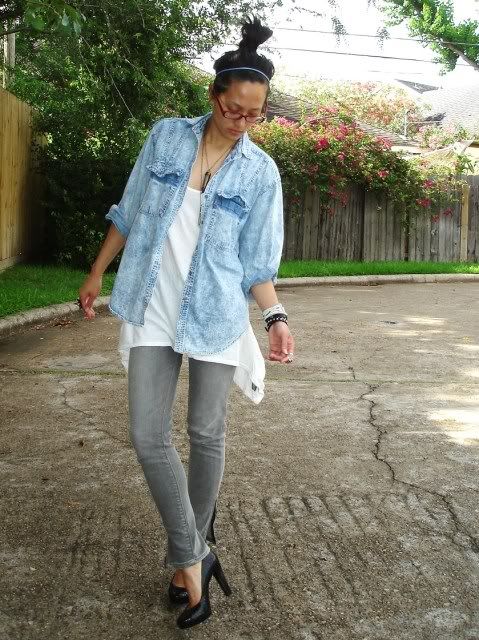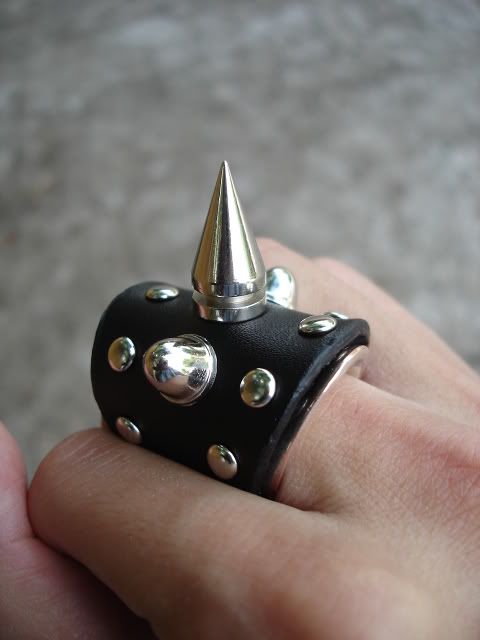 (Salvation army acid wash shirt, UO pocket tank, and zippered jeans, Ebay spike ring,
Chloe necklace, cK pumps)
I got a haircut a few days ago. A very nice haircut actually. But you would never notice because for some reason I insist on putting my hair up. All the more reason a boy haircut is definitely in my near future.
This shirt conveniently doubles as the acid wash jacket I always wanted and never had.
This spike ring was way too big for my fingers so I just wear it on top of one of my other rings, and all is right in the world. I'm just waiting for someone to mess with me so I can stick it right in their jugular.

This post is dedicated to Liz, who always makes wearing workout headbands uber-chic. I mean who does that?!