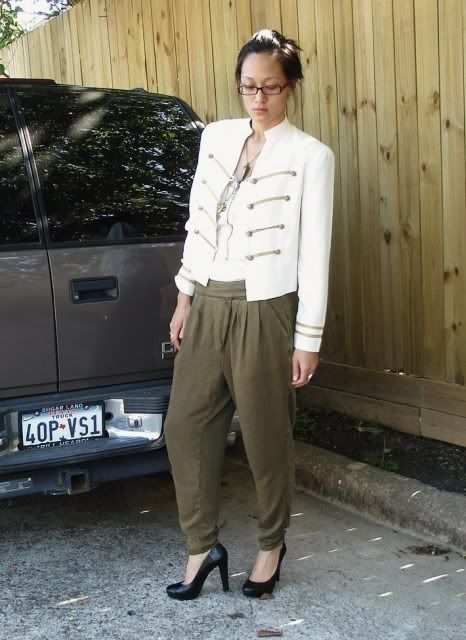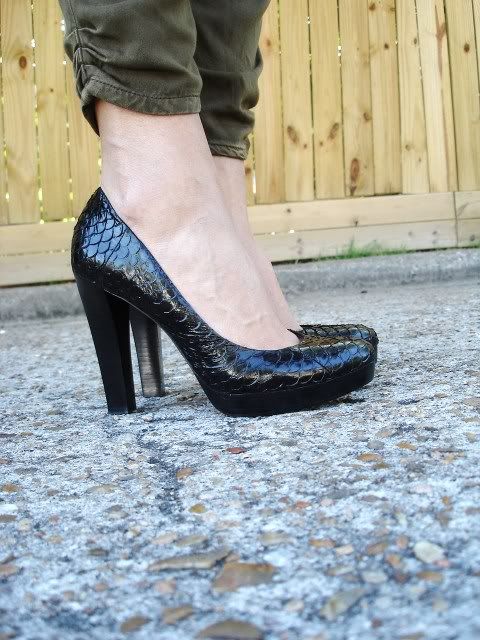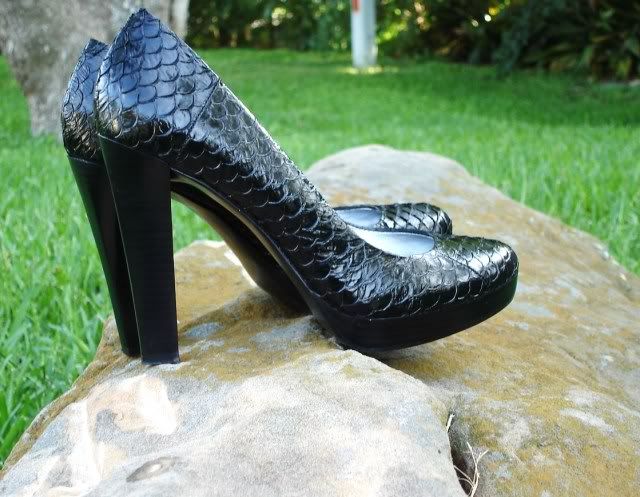 (Salvation army military blazer, Asos harem pants, Calvin Klein pumps)
Extravagant shoes are like the friend that's always good for a wild time, but when it counts they're never there for you. Classics will always bail you out when you have nothing to wear.

These are on the borderline of grandma shoes, but I think the texture and the high-enough heel save them.


I wouldn't necessarily wear them with this outfit...I was just giving them a test run.

Yeah, my toes in these shoes? Like sardines in a can. If somebody has a good recommendation for these so-called 'shoe stretchers', send me a comment.