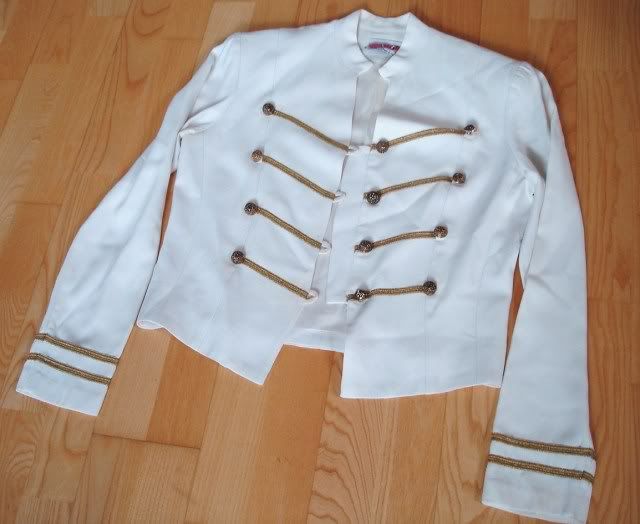 I'm with the band. No not the tight leather pants and groupie band. The summer camp and braces band. I know, I know. Been there, seen that. But tell me who could accomplish this for $4 at Salvation Army on a 50% off Wednesday. Yeah...I didn't think so. I scored a couple of other things including a sweet Levis acid wash shirt, but this one definitely takes the cake.

I really want to embellish it with some mirror like beads to make the jacket just completely obscene to look at. Not sure where I would find said beads, but a trip to the local bead store is in order.
My blog is conveniently turning into a documentation of my secondhand finds. I swear I'll be posting more 3 dimensional outfits soon when I'm not so busy, stressed, and utterly fashionably useless.
Thank you so much for your thoughts on the shoe. I totally feel the love!