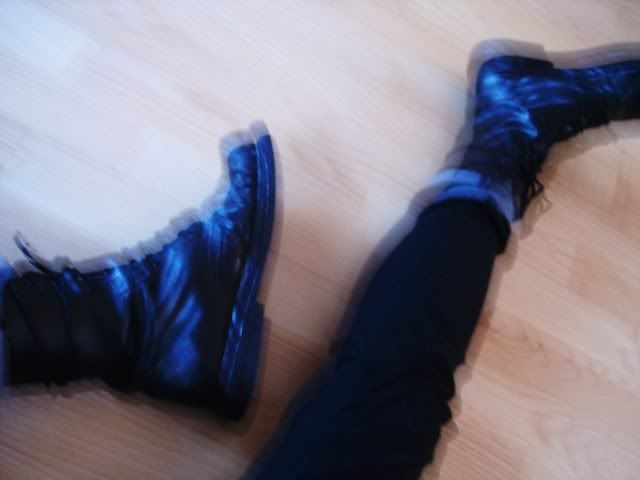 Welcomed this 80s bustier (complete with its own set of suspenders) into the family. Think I have plans for this lovely.

2 things I've been living in: my 24 hour starbucks and these no-name combat boots...My version of the classic docs.
I've been spending my days freezing my ass off, getting fat off of frappacinos so that I can stay awake long enough to get just enough studying done. The only thing that's been keeping me awake is caffeine and Kanye West. I'm just no fun these days.